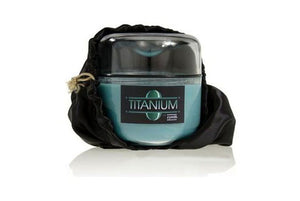 Zymol Titanium Glaze 8 oz
SKU:
ZYM-155
$7920

$79.20

Save $19.80
CURRENTLY 5 LEFT IN STOCK
Special Promotion: Free Shipping in the US 48 States
---
---

Ideal for vehicles used for track days or long motorway journeys. Developed for use on Land Rover SUV's as a defense against rugged off-road terrain, it is highly resistant to salt acids and plant sap.

Suitable for all paint types and colors,

Titanium™ is especially effective on factory-applied acrylic paints.