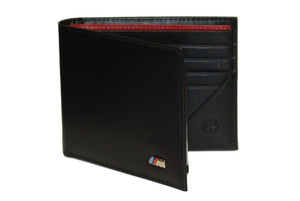 Genuine BMW M Wallet
SKU:
ACC-80210435794
$3995

$39.95
TEMPORARILY OUT OF STOCK
Special Promotion: Free Shipping in the US 48 States
---
---


This is a Genuine BMW Product and is part of the BMW Lifestyle products. The quality of this product is guaranteed and you will enjoy it for many years to come. Feel free to check out all our BMW Accessories which include BMW License Plate, BMW License Plate Frame, Key Chains, Wallets, Driving Cloves, USB Sticks, Baby Racers and even a Teddy Bear!