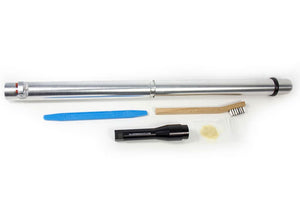 BMW V12 Coolant Transfer Pipe (Collapsible) N73 by AGA
SKU:
PRT-AGA-PIPE-N73
$83300

$833.00
Special Promotion: Free Shipping in the US 48 States
---
---
IN STOCK & READY TO SHIP
- This comes with the AGA N73 Expanding Coolant Pipe with the N73 Pipe Installation Tool. Note: This does not include the complete gasket kit.
- First time buyers of the N73 Coolant Pipe, need the Install Tool in order to complete the repair.